Atlas - Kraft Paper Backpack
by paperbourne
Regular price

€74,00
Sale price
Pickup currently unavailable
Share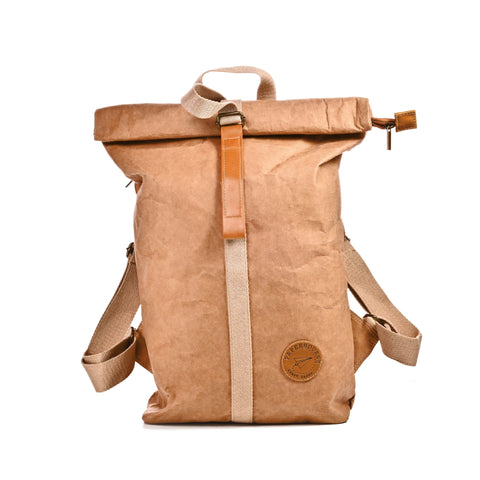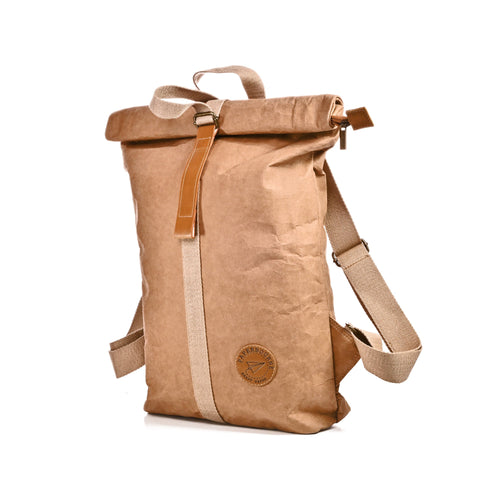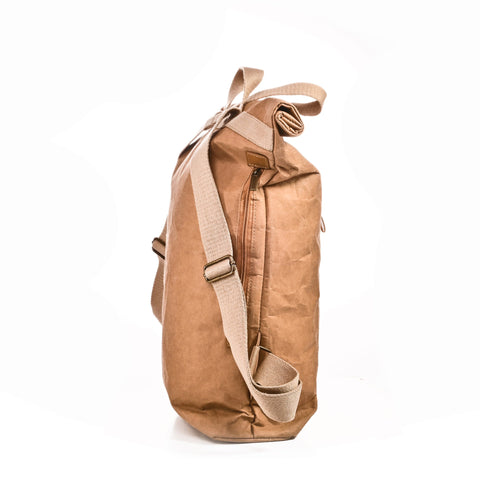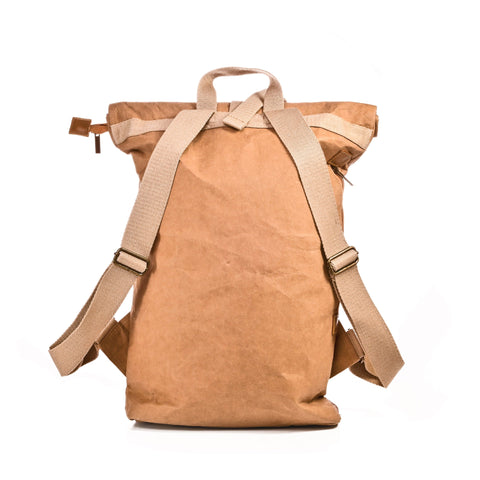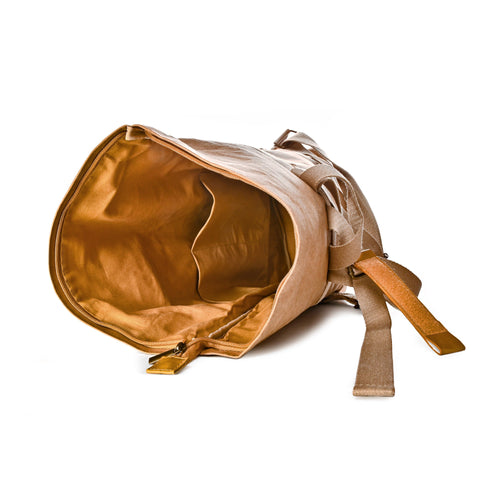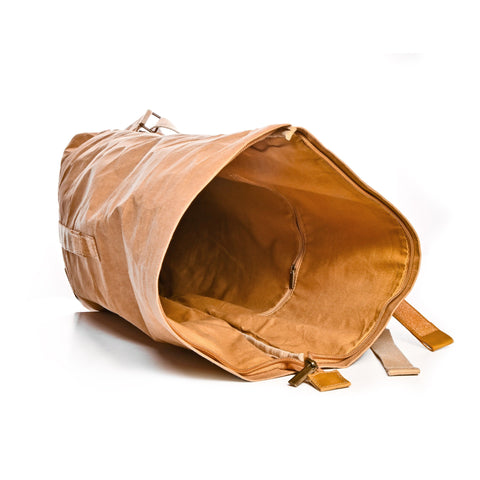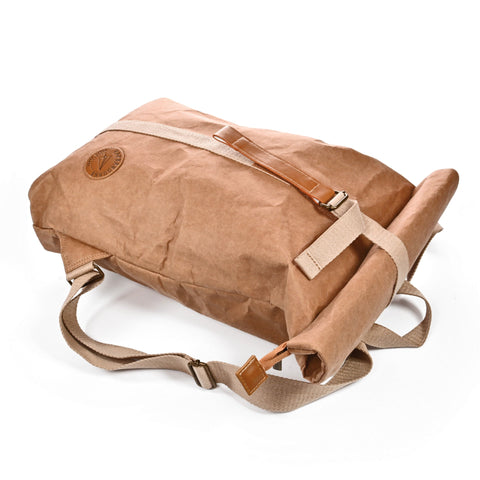 To stick out in the crowd is sometimes the worst thing you can do. This is definitely not true for your backpack.
Clean design from an exceptional material - stylish and modern kraft paper backpack with roll-top opening.
This exceptional backpack is waterproof, extremely light, and robust.
In addition to your everyday things, fill your backpack with your personality, pack up and go!
No two Paperbourne backpacks are exactly the same. Each product is unique and different due to the special properties of the kraft paper. The new unused backpack is initially a bit stiff, which becomes softer in use in a short time. The longer we have a backpack in use, the more beautiful it will be by the patina.
Easy to clean with a damp cloth.
The backpack is completely vegan and recyclable.
With every product you purchase, you support our mission to plant trees with the MyForest Community Forests Foundation.
Product Features
Technical Data

Size: 26.5 x 57 x 12 cm

Weight: 580 g

Volume: 18 L

Material: kraft paper

Lining: canvas

Compartments: In addition to the main compartment, there is 1 zipped inner pocket, 2 inner compartments and one outer zipped side pocket.
Water-resistant

You don't have to be afraid of the rain. Everything in the bag stays dry. Raindrops leave no trace and the material of the backpack also dries quickly.
Environmentally friendly

Our backpacks are free of animal-derived ingredients and can be recycled. Kraft paper is not only excellent but natural and renewable. All of our products are free of bisphenol A (BPA).

We pay special attention to ensure that all our products are biodegradable or recyclable and environmentally friendly.
Durable

Our bags are durable. They fulfill their everyday function with the durability of traditional backpacks but their paper appearance.

The Kraft paper has high abrasion resistance and high tensile strength. In wet conditions, its tensile strength exceeds 800 kpa.
Do you like to try new things too?